The Elvis of Macedonia: Toše Proeski
Toše Proeski is easily the biggest pop star in Macedonia's history, having racked up a string of number one hits between 1999 and his untimely death in 2007. He was raised in the town of Kruševo, where his memory is kept alive with statues, street art and an unbelievable museum.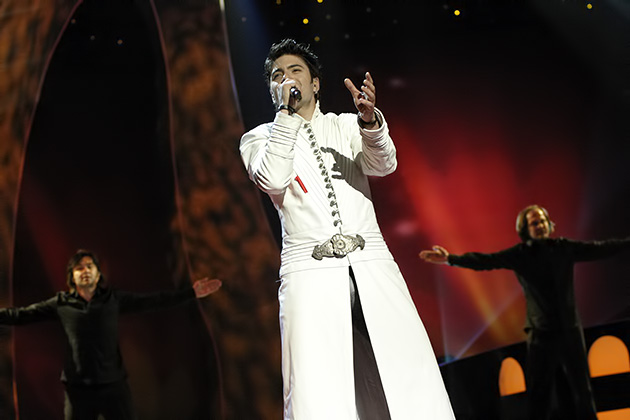 We had bought a CD of Toše's greatest hits, which we kept on repeat during our drive to Kruševo. With thirteen best-selling singles, Toše was wildly popular across all the ex-Yugoslavian states. He was a true multi-talent; not only did he have an excellent voice and charismatic stage presence, but he wrote many of his own songs, and even found time to become an accomplished kick-boxer.
Almost immediately after achieving fame, Toše began working for humanitarian causes. He organized annual charity concerts, which helped thousands of struggling Macedonians pay their medical bills, won the Mother Teresa Award, and was named a UNICEF Goodwill Ambassador. Toše was determined to be a positive influence, and his fan base was widespread… he was cool enough for guys to like, handsome enough for the girls, and had a wholesome reputation that appealed to older generations.
So when Toše died at the age of 26 in a car crash, Macedonia was shocked and fell into a period of national mourning. His funeral in Kruševo was broadcast on state television, and attended by politicians, the US ambassador, and pop stars from across the Balkans. Thousands of fans gathered in squares around Skopje, Serbia, Croatia and Slovenia, carrying candles and tear-stained farewell letters.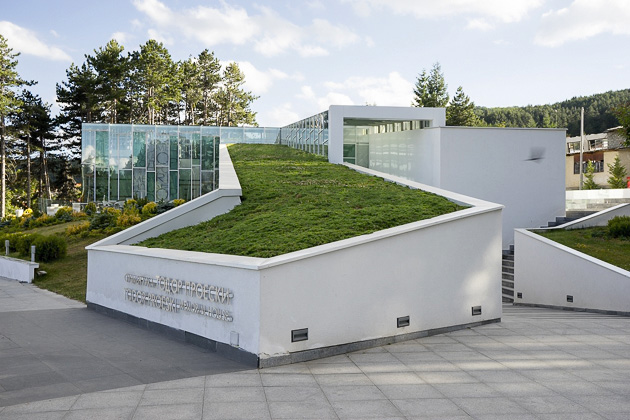 In 2011, a large museum dedicated to Toše opened in Kruševo. The sleek modern building is a sort of Mecca, celebrating not just his music, but collecting and displaying everything a bereaved super-fan could possibly hope to obsess over: his clothing, bicycles, stage outfits, guitars, an exact reconstruction of his living room, and weirdly intimate items such as his dental floss.
Even if you don't visit the museum, you won't be able to escape Toše Proeski while in Kruševo. His visage is everywhere; graffiti, statues, photographs plastered upon city walls, and even at the entrance to a monastery. Toše was a deeply Christian lad and, following his death, his family helped pay for the construction of a monastery high on a hill to the north of the city. It was still being built when we drove past, but a soft-lit, angelic portrait of a cross-wearing Toše was already in place above the gate.
We don't understand Macedonian, and are likely deaf to the qualities which made Toše so beloved, but we had fun listening to his greatest hits during our drive to Kruševo. Our favorite was Magija, featuring Macedonian-Roma singer Esma. We also liked Soba Za Taga (Room of Sorrow), Srce Nije Kamen (My Heart's Not Made of Stone), and his biggest hit ?ija Si (To Whom Do You Belong).
These are fine pop songs, fun to bounce along to, but I have a feeling that Toše's astounding popularity has less to do with his music than his persona. He was Macedonia's first indisputable star, gifted with not just musical talent, but a big personality and heart. Considering his tragically early death, it's little wonder that he's become such a revered figure.
Location of the Memorial Museum