Just off the "Alexander of Macedon" highway, not 30 minutes from Skopje, Veles is a city which we frequently drove past, noting it only as a marker along the way. "Already at Veles? Making good progress!" But one day curiosity got the better of us, and we decided to stop off and see what the town had to offer.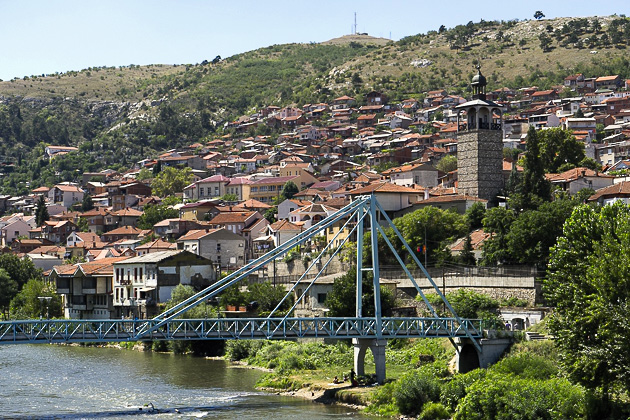 The first thing which caught our eye was the Kosturnica Memorial, on the outskirts of town. This enormous broken sphere on a hill is meant to resemble a shattered Nazi helmet, and was erected in 1979 to honor those who lost their lives during WWII. Similar in spirit to Krushevo's Makedonium, the Kosturnica has a small museum inside, although this was closed during our visit.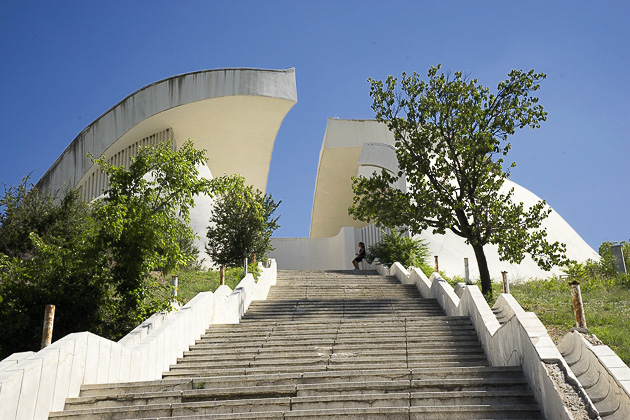 After parking our car near the bus station, we crossed a bridge over the Vardar River and entered the town center. Seen from afar, as we were blasting by on the highway, Veles had always appeared quiet and unassuming, but up close, it's extremely hectic. I couldn't believe the number of taxis angling for business on the main street of Blagoj Gorčev. "What are all of you doing here?" I wanted to shout. "There's something about Veles that we've been missing, isn't there?"
So we set out in search of Veles' secret appeal, walking through the city park and into a forgotten section of town located where the Vardar bends to the south. Though close to the city center, this neighborhood was absolutely quiet, with beautiful old houses long since abandoned, and not a soul to be found. Crossing back over the main street, we headed up the hill into the higher, more residential sections of town, eventually ending up at a 16th-century Ottoman clock tower.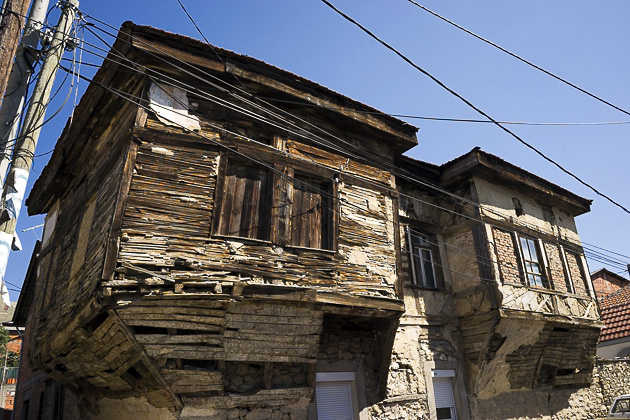 For lunch, we grabbed a table at Parnak, a popular grill joint on the other side of the river. The tables around us were packed with groups of big and boisterous guys apparently engaged in a competition to establish who was the most Macedonian. Pounding lustily on the tables! Emptying glass after glass of rakija! Laughing loud enough to cause brain damage! At first, we were annoyed, but their sheer enthusiasm soon won us over. (I even tried to join in, but my feeble table-pounding attracted no attention.)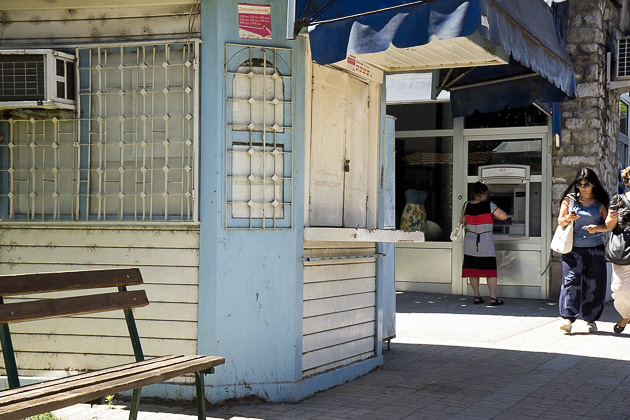 Veles doesn't have many specific touristic attractions, but it's a fun place to spend some time, and worth a stop if you're passing by anyway. At some point during your visit to Macedonia, you almost certainly will be.
Locations on our Map: Kosturnica Memorial | Ottoman Clock Tower | Parnak Restaurant
–Great Car Rentals In Macedonia
More Photos of the Kosturnica Memorial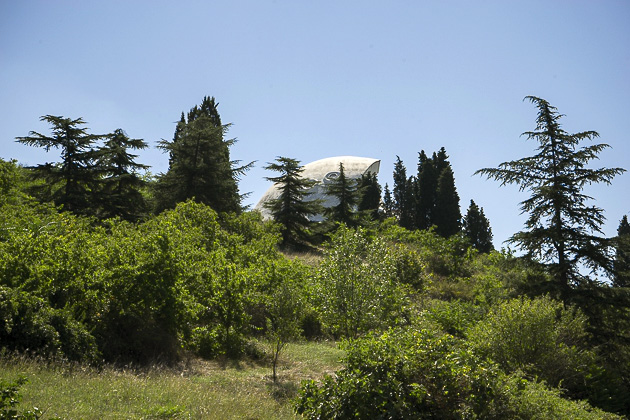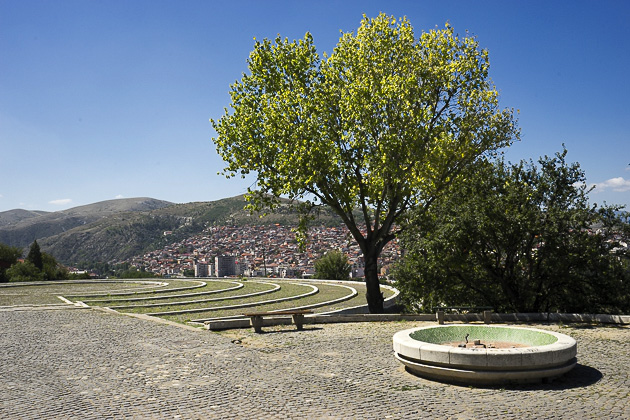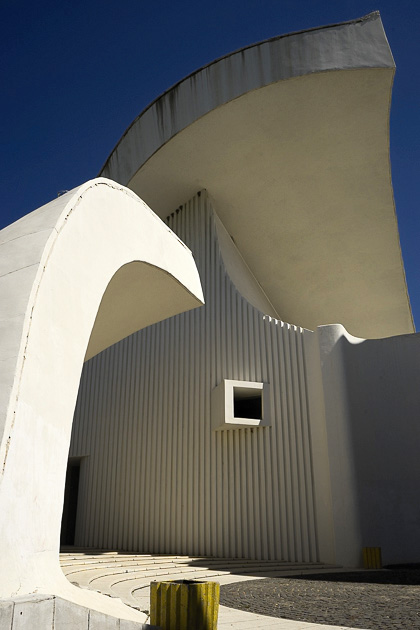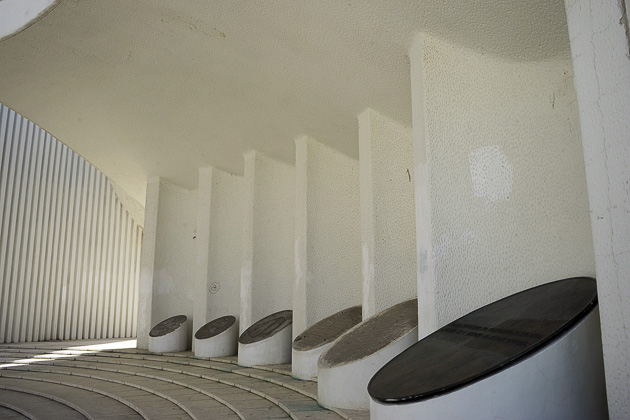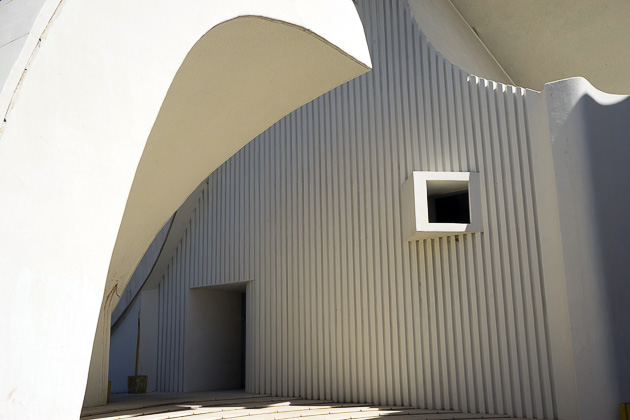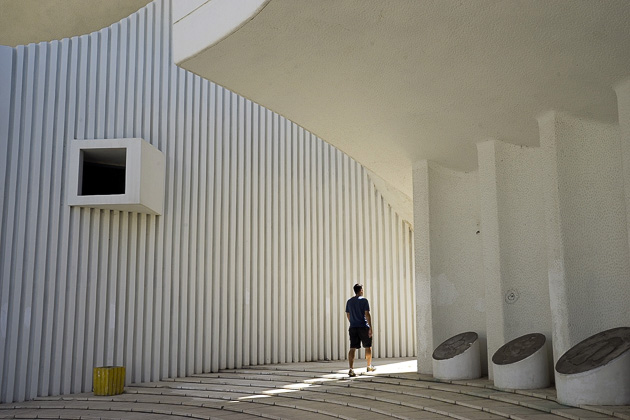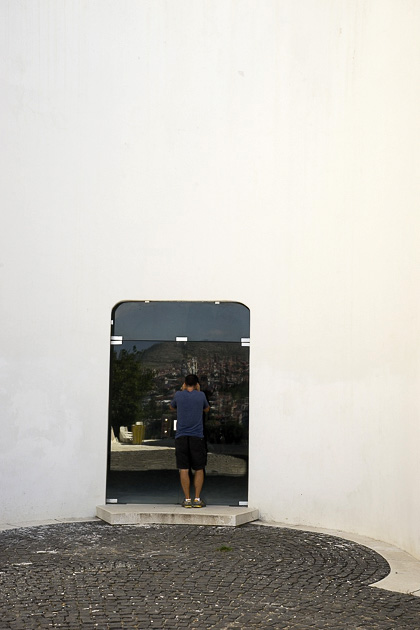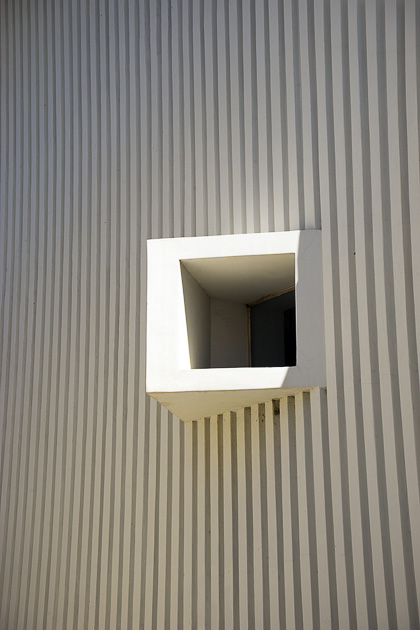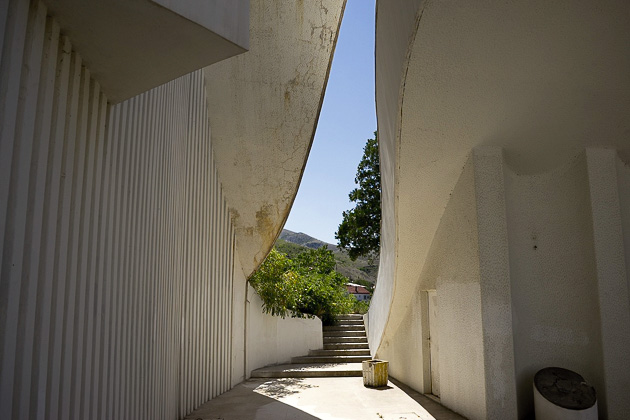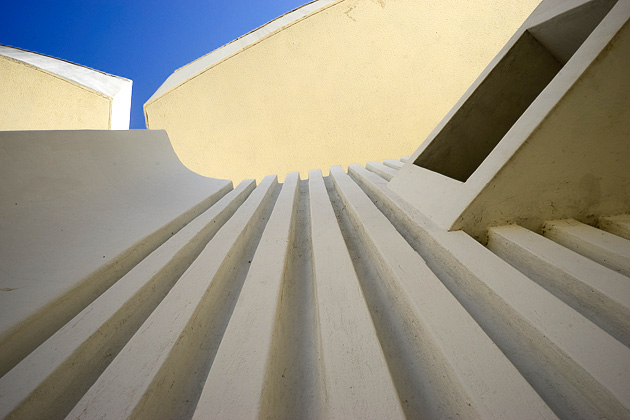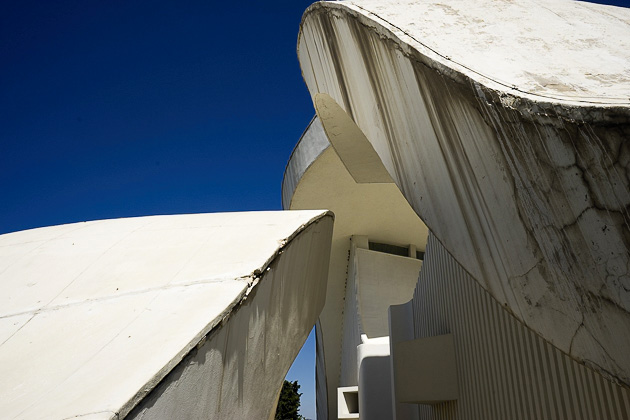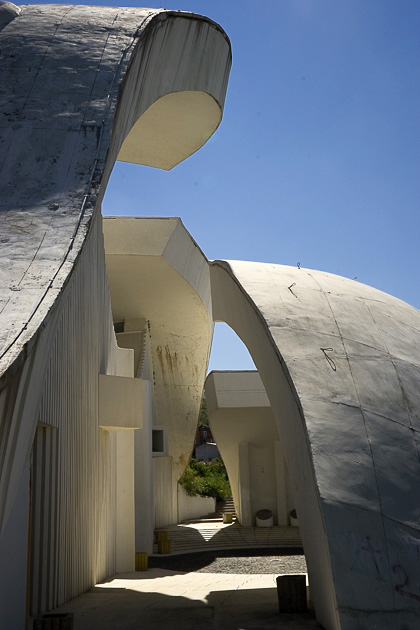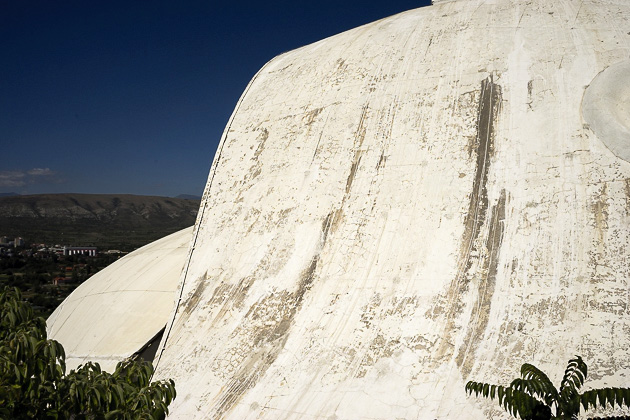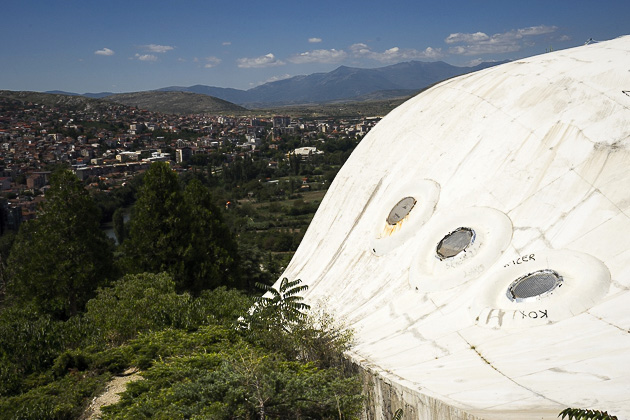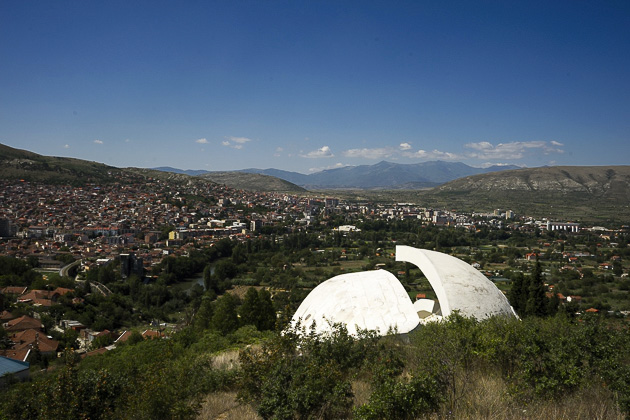 More Photos from Veles