Silver Filigree with Ohrid's Marta Pejoska
One can still find a number of traditional craftsmen toiling away within Ohrid's historic quarter. Craftswomen, too. During our time in Ohrid, we had the chance to hang out with Marta Pejoska, who had recently opened a downtown studio dedicated to silver filigree.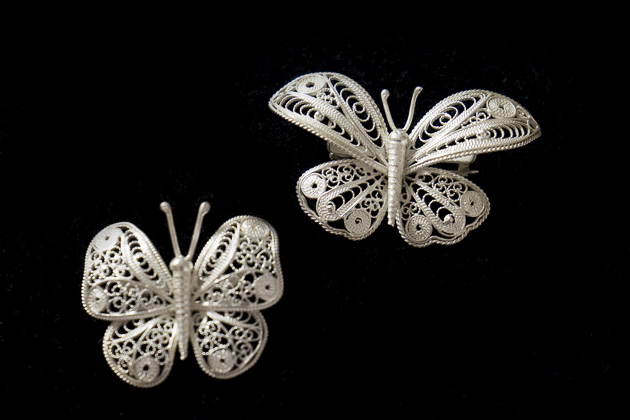 Filigree is the art of twisting metal threads and beads into elaborate, finely-decorated objects. It's a time-honored craft with a long history in Macedonia, but it also has a promising future, if you ask Marta. She's among a new generation of Macedonian artists re-examining the cultural heritage of their country, and working to bring it into the modern day.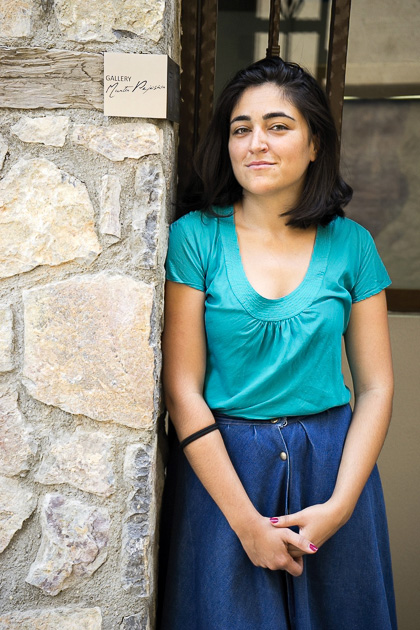 We met Marta at her studio, smack in the middle of Ohrid's old town, and watched her put together a silver filigree butterfly. This is delicate work, requiring nimble fingers, patience and a good eye. Using large tweezers, Marta would twist threads of silver into the proper shapes, and then place them into the outline of the butterfly. Once a section was filled in, she would sprinkle a special adhesive atop it, then fire it with a blowtorch. Later the whole thing would be cleaned in acid.
Marta works on commission, creating traditional pieces for events like weddings, but gets creative when she has time. Her modern filigree jewelry has been displayed in a few art exhibitions around Macedonia. You can see some of these pieces in her studio, and perhaps also catch Marta at work, and have the chance to chat with this talented young artist.
Marta Pejoska – Website