Zdravo, Macedonia! Kako Ste?
The Republic of Macedonia is a small country in Southeast Europe, bordering Serbia, Bulgaria, Greece, Albania and Kosovo. Its people speak Macedonian, its capital is Skopje and, until 1991, it was part of Yugoslavia. And that was the sum total of everything I knew about Macedonia, before arriving on a sweltering afternoon in early July. My ignorance was nothing to be proud of, but not exactly unique; this land-locked Balkan country is among the most uncharted in Europe, almost entirely overlooked by tourists.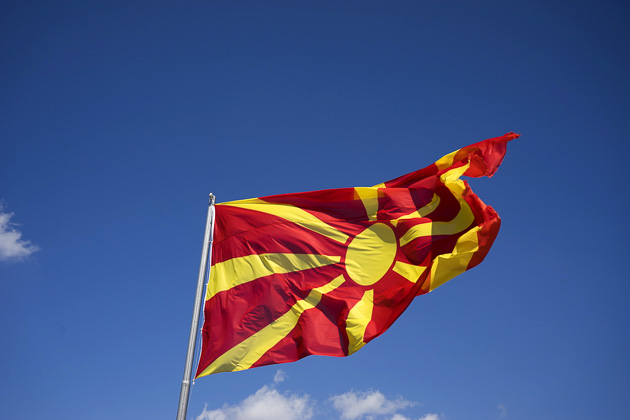 When telling family and friends that our next destination would be Macedonia, the reaction we most often received was a blank stare, followed by: "Now, where is that exactly?" Thanks to Alexander the Great, most people are familiar with the name "Macedonia," but very few know much about the present-day country. That's understandable. Not only does Macedonia have a complicated history and a scant international profile, but it's in the heart of the Balkans: Europe's most bewildering region.
As though that wasn't enough, Macedonia has not even been a country for most of its history, but a geographic region administered by others: Greece, Rome, Byzantium, the Normans, the Ottomans, Bulgaria, Serbia. When Yugoslavia began to fall apart, Macedonians recognized the opportunity to achieve a long-awaited dream, and declared independence. The Serbian army was already engaged in Bosnia and Croatia, so the small southern republic managed to secede without any bloodshed.
Jürgen and I arrived in Macedonia in July of 2014, completely clueless about its people, culture, cuisine, nature, towns and customs. But we could hardly wait to start learning. We were based in Skopje, but over the course of 91 days, we managed to travel to every corner of the country — not that heroic of a task, considering that it's roughly the size of Vermont. We visited historic Lake Ohrid in the southwest, the wine-producing Tikveš Plains in the southeast, Albanian villages in the northwest, the rolling hills of the northeast, and almost everything in between.
We lived here for three months, and it was an exciting time, during which Macedonia never stopped surprising us. The ancient ruins, the secluded churches, the hospitable people, the diverse mix of ethnicities, the engrossing history, and the mouthwatering cuisine kept us fully entertained, and we loved this little country more with each passing day. Macedonia has a lot more to offer than you might expect… so let's get started!
-We Rented From Skopje Apartments