Honorary Citizens of the Vevčani Republic
Independence was all the rage during the swift, painful breakup of Yugoslavia. But it's hard to imagine that the citizens of the village of Vevčani weren't just having a laugh, when they held a referendum in 2002 to establish their own micro-country. The Vevčani Republic has never been recognized by anyone, but after buying passports in the gift shop, I suppose we're honorary citizens.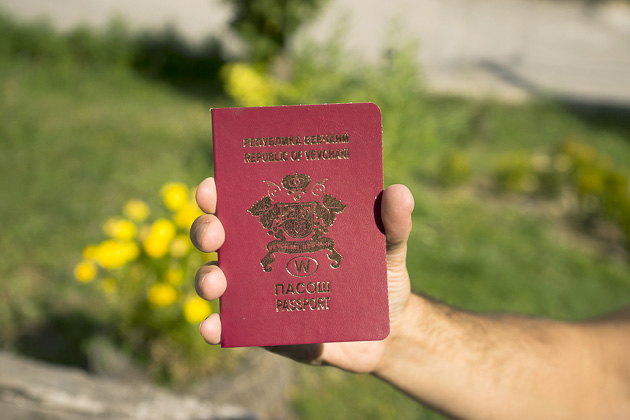 The village of Vevčani is an hour northwest of Ohrid, in the foothills of the Jablanica Mountains, where a grandiose gate welcomes visitors to the "Republic." Vevčanians are clearly proud of their home, and for good reason: it's a beautiful place. Vevčani is known for its mountain springs, and the sound of running water echoes throughout town. There seems to be a raging river underneath every sidewalk, flowing alongside every street.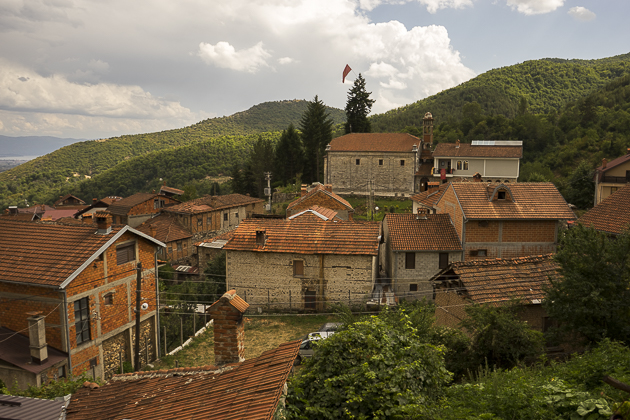 We followed the water to its source at the Vevčani Spring, a protected park at the top of town. Paths led us through the woods along rivers of perfect clarity, up to the spot where the springs come pouring forth from the mountain. This is the park from where we'd later begin our hike to Gorna Belica.
The Vevčani Springs are nice, but the highlight of our day was the lively town itself. This is Macedonia at its most charming. We visited the church of Saint Nikola, which has a great view stretching to Lake Ohrid, and grabbed lunch at Kutmicevica, a popular hotel-restaurant which has a wonderful terrace overlooking town. The food isn't shabby, either; I had selsko meso, a stew-like dish baked in a clay pot whose name translates as "country meat."
It's a good thing for Macedonia that Vevčani wasn't serious about its bid for independence, or the country would have lost one of its nicest villages. This makes for a wonderful day trip from Ohrid.
–List of over 100 hotels in Macedonia