For such a small city, Ohrid has a lot to offer. We've already written about the lakeside promenade, the churches, the hiking, the traditional crafts, and the fortress, but we've barely scratched the surface. Here are some more of our favorite sights from Ohrid.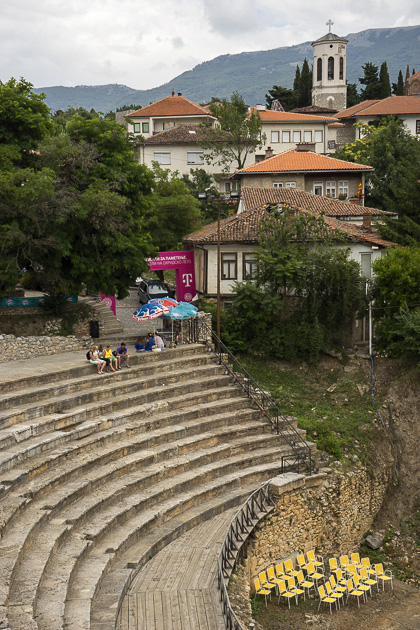 At the top of the old town is an ancient theater, dating from 200 BC, before even the arrival of the Romans. In days gone by, it was used for both gladiatorial combat and public executions, and today has matured into a venue for musical and theater performances. [Location]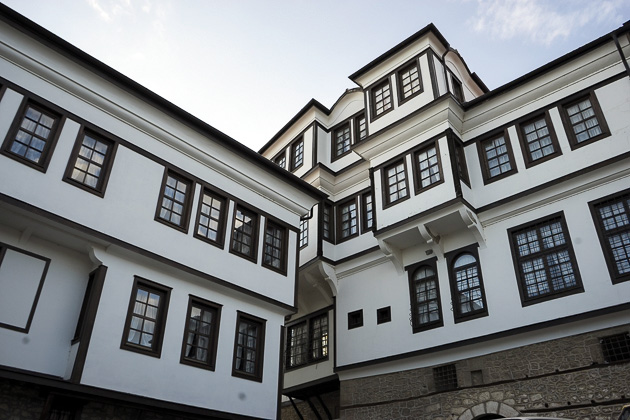 One of the best examples of traditional Macedonian architecture in Ohrid is the Robevi family house. This large building is split into identical halves, one for each brother. The dwellings were walled-off from one another, except for a shared third-story room where the two families could gather together. Today, the house is the location of the worthwhile Ohrid City Museum, which displays archaeological exhibits. [Location]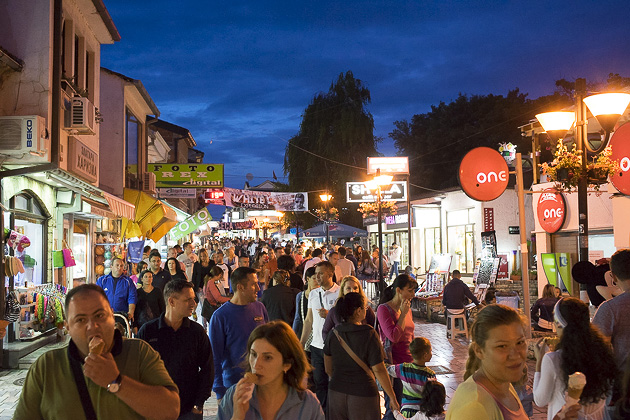 Sveti Kliment Ohridski is Ohrid's main pedestrian drag, and can get extremely crowded in the evenings. After the sun goes down, there's always something fun to watch here, whether it's impromptu musical performances, break-dancing troupes, or beautiful girls scaring people with giant snakes wrapped around their necks. [Location]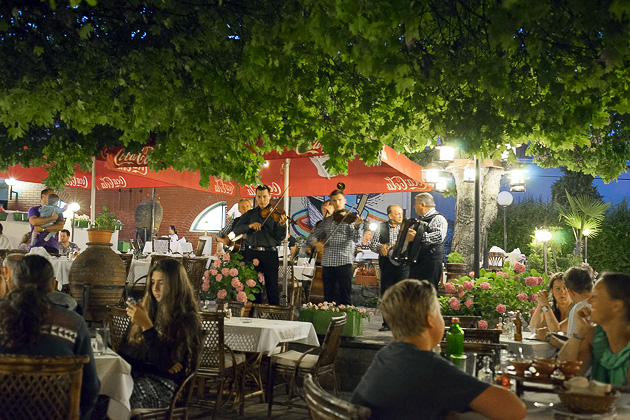 Ohrid is known as a place of leisure, and every summer night sees traditional bands take the stage at restaurants around the city. We went to Kaj Četkarot partly because the food was supposed to be good, but mainly because of the Macedonian folk band performing on the tiny courtyard stage. [Location]
After three days, we had started to fall in love with Ohrid, and it was difficult to leave. Skopje is nice, too, but this is really a special town. During the bus ride home, we weren't just talking about all the fun things we'd seen and done, but also about the things we still planned on doing. Because we knew it would only be a matter of time before we returned.
–Loved Staying At Villa Kale In Ohrid